So I am back home from my last ship
Havhelt
. She is small bulk carrier (length 80 meters, deadweight 2500 tons), built in 1977.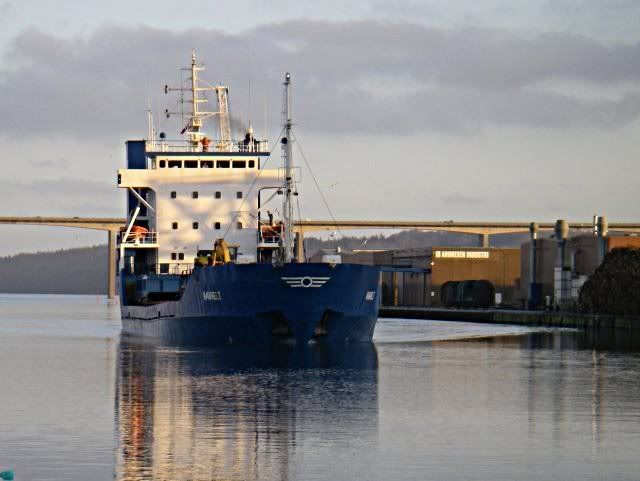 I joined vessel on 20 of November 2009 at the port of Vejle , Denmark. For almost three months we worked in Baltic and eastern part of Norh Sea, between ports of Norway, Sweden, Finland, Denmark, Germany, Russia and Latvia with cargo of salt, stones, sand, iron ore and rapecake.
It was cold winter this year, with snow, fog, and heavy ice navigation. In the beginning of January we have got a hole below waterline and pumped out water continuously for ten days. Other time on the way from St.Peterburg to Bergen in heavy weather water was leaking through the hatch covers to cargo hold, and pumps were running again round-the-clock.
But for many years I worked mostly in tropical areas and it was interesting new experience to discover Northern Europe in winter.