Struga is located on the north-western shore of Ohrid Lake at the place where river Black Drin starts.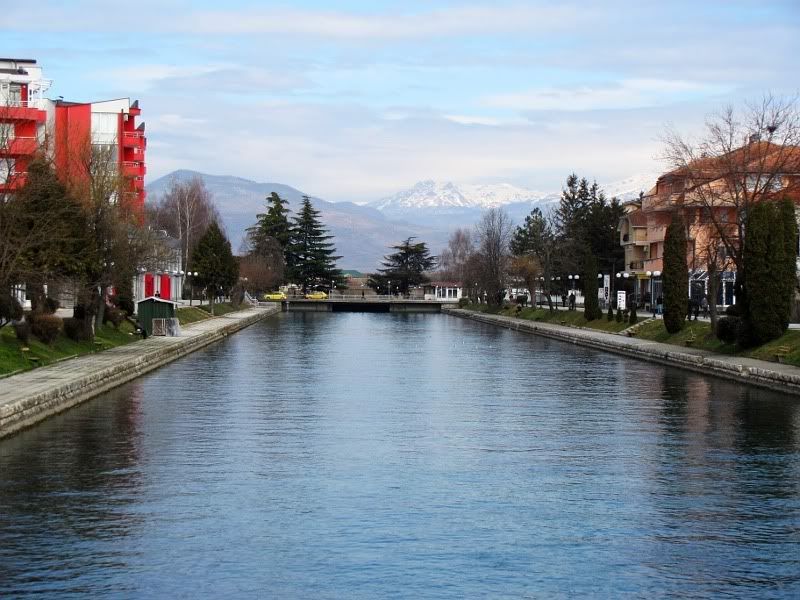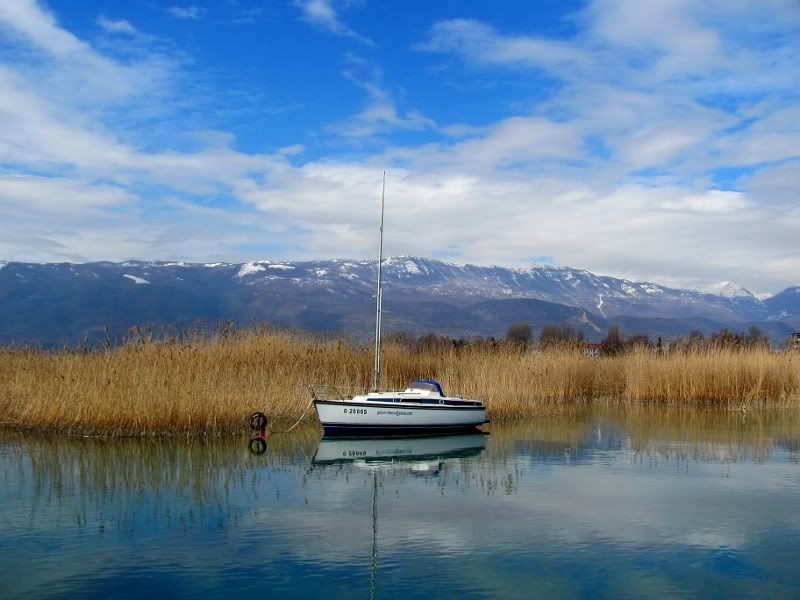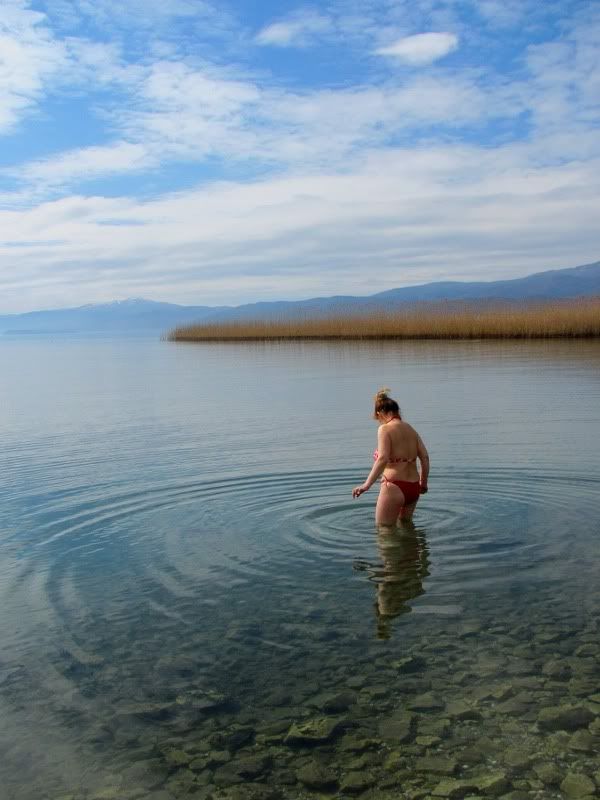 Luda had a swim in the cold water of the lake.
From Struga we went bu local bus to Vevcani (Vevchani) village.
Lonely Planet guide:
"Vevcani is a Christian village surrounded by Muslim villages 14 km northwest of Struga. In the early 1990s, its residents declared independence with its own flag, passports and currency. The push for independence began in 1987, when the goverment planned to tap Vevcani's springs and pipe water to Struga.The villagers built barricades, and after several weeks of violent protests the goverment backed off..."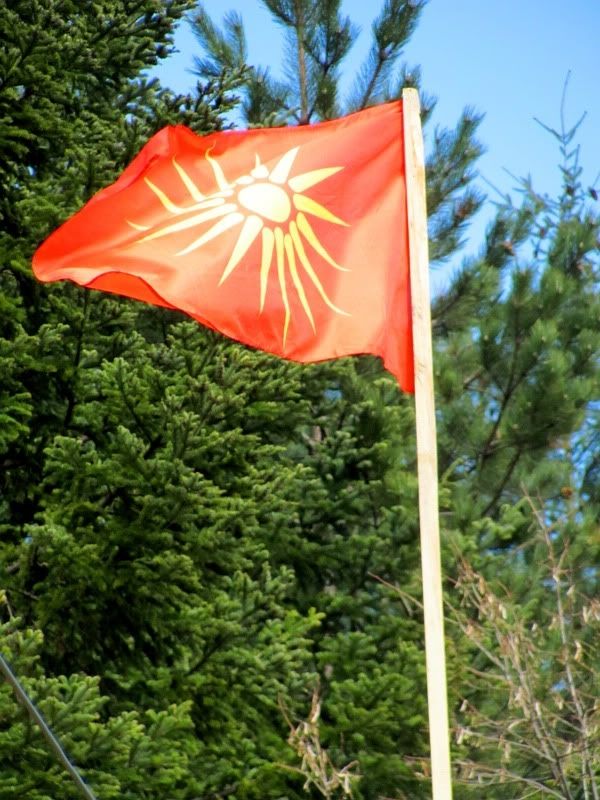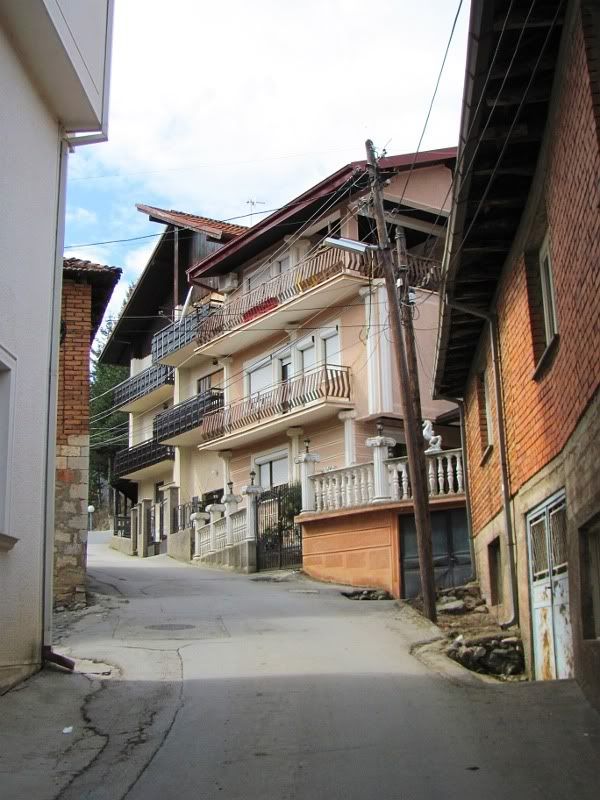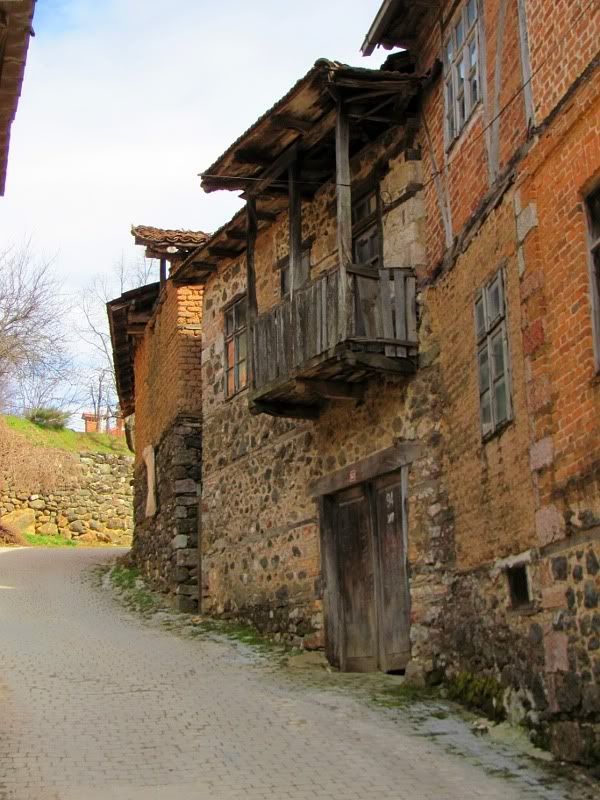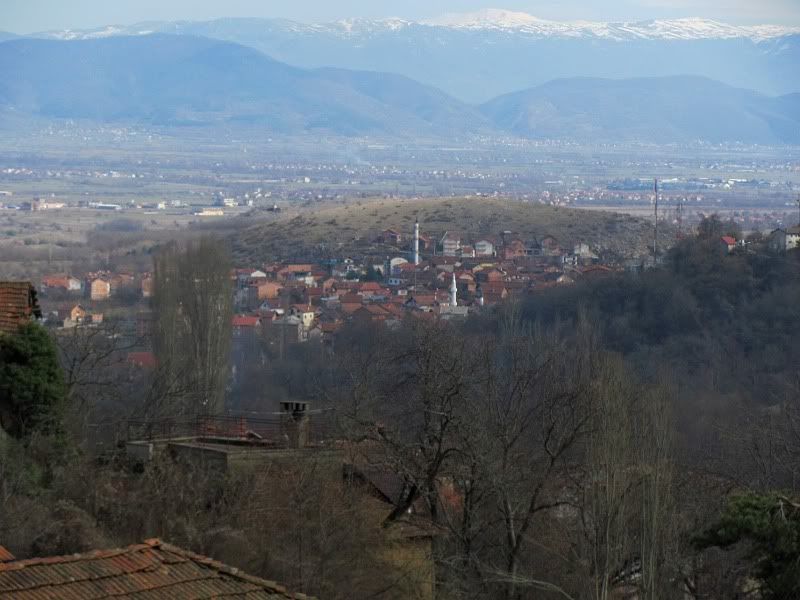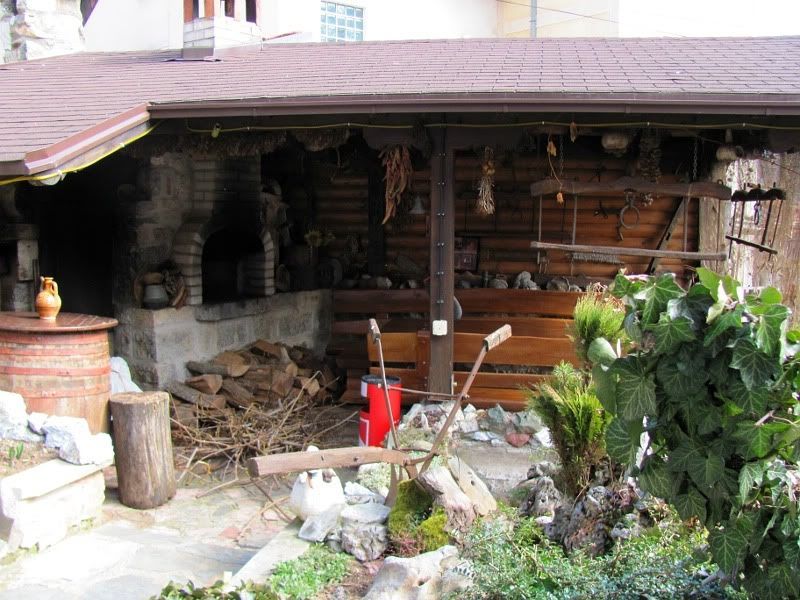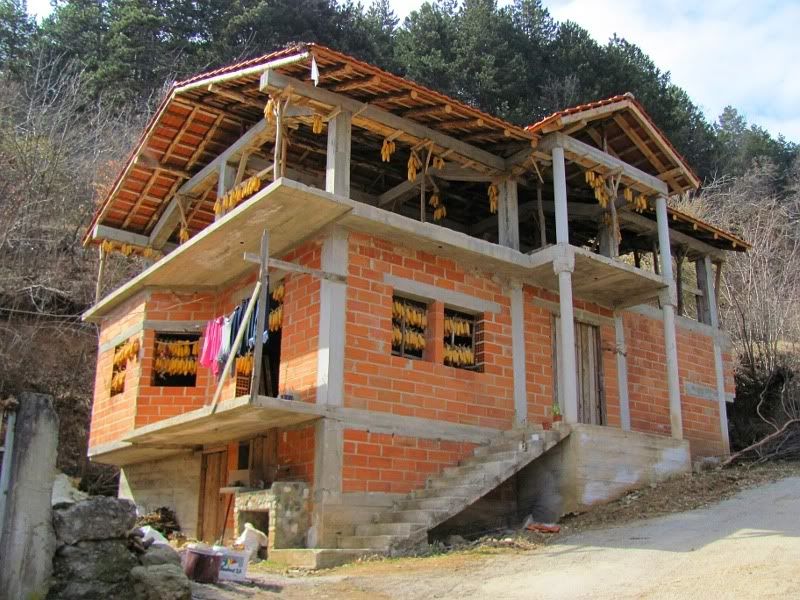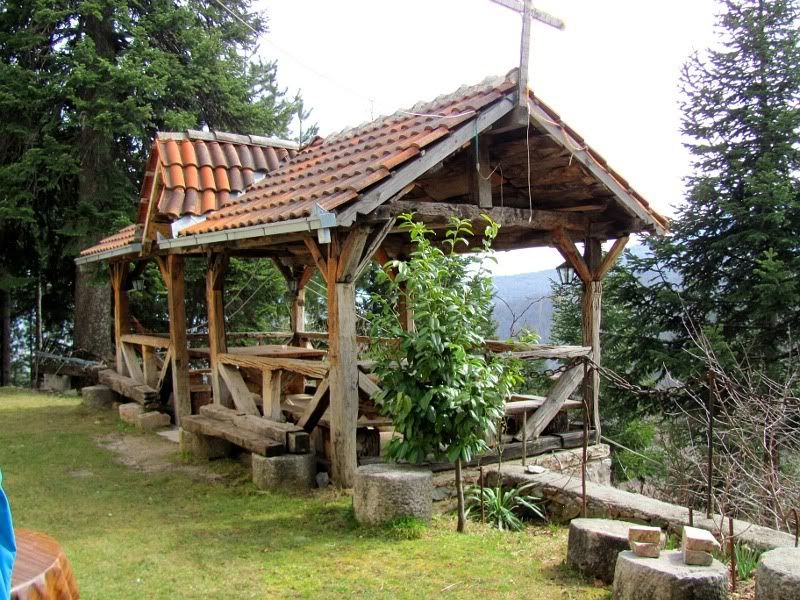 The valley with springs is the most beautiful place around Vevcani.