One more old photo from 1979. Motor vessel
Bureyales
is approaching Magadan. There was winter, stormy weather in Okhotsk Sea, heavy waves went over the deck and were freezing on the masts, derricks, railings and all other equipment. Bosun used axe, crawbar and hot water to free windlass from the ice before dropping the anchor.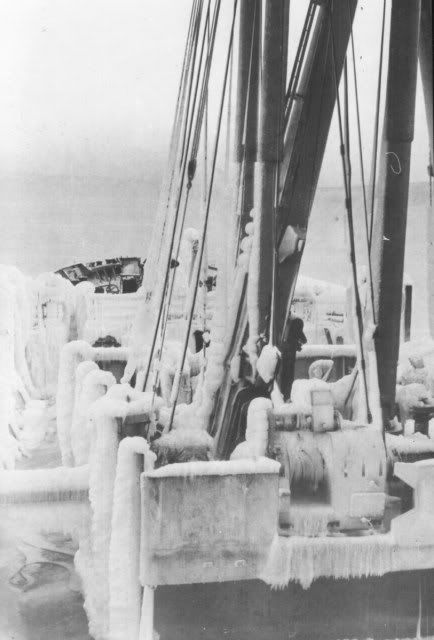 And tomorrow I am leaving home and go to Denmark to join my new ship
Havhelt
. She is new for me, but actually is old lady, built in 1977. Small bulk carrier, just above 2000 tons, crew 10 persons. And
Havhelt
is my first ship under Lavian flag. Area of voyages - most probably Nothern Europe, 2 months on, 2 month off.